The 'nuts and bolts' of the flow of money. A unique department in national universities of Japan
Students in the Department of Accounting Information gain a theoretical and practical education in the flow of money, a pivotal issue in business administration, examining such topics as how enterprises calculate profit and how data on production costs is utilized for management. This department is one of the few major accounting curricula in Japan's national universities, and is ideal for students with an avid interest in that field.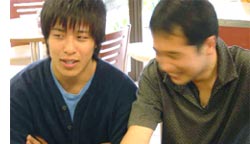 Courses
Financial Accounting: Financial reporting to enterprise stakeholders.
Administrative Accounting: Accounting information for business administration.
International Accounting: Accounting issues springing from the globalization of enterprise activity.